Beverly Dinghy
Retired Design *
Designed by: Sidney DeW. Herreshoff
The Beverly Dinghy is offered in both a rowing and a sailing version. The rowing version has two stations to allow flexibility depending upon the number of passengers and gear. She moves beautifully through the water with a full load, one person or when being towed behind a cruising boat. The sailing version has plenty of space for a dinghy yet remains simple with her layout. Folks of all ages sail the Beverly dinghy and enjoy her ease and simplicity.
* RETIRED DESIGN NOTE Retired Cape Cod boats were built at one time, but due to a lack of owner support have been removed from regular production. The fiberglass molds to build these boats remain at Cape Cod Shipbuilding Co. but custom replacement parts may not be readily available. A retired boat could be built, but a fleet order would need to be placed to bring the molds into the shop.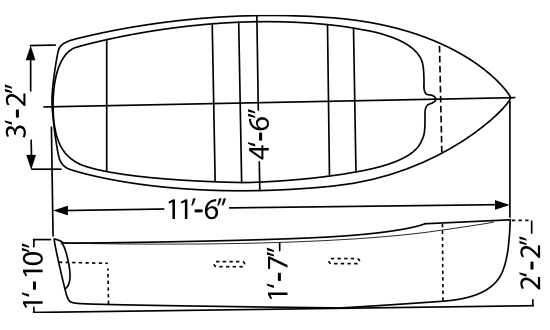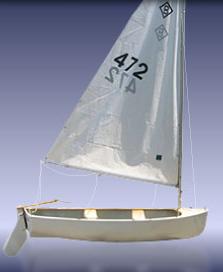 Specifications
Length Overall
11' 6"
Beam
4' 6"
Depth
1' 7"
Weight Rowing Model
142 lbs.
Weight Sailing Mode with sail
207 lbs.

Download a specification sheet.
New Boat Options
Beverly 11 1/2' Dinghy - Rowing Model - Sailing Model..........Request Quote
Name painting & delivery also available
Prices subject to 6.25% Massachusetts Sales Tax, if applicable
Prices subject to change without notice